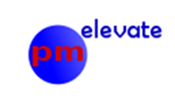 Effective project, program and portfolio management (P3M) is vital for any organization to achieve its strategic objectives. GRT Consulting provides Advisory services to business enterprises to enhance their  P3M maturity , through its proprietary solution framework pmelevate
The integrated solution framework from GRT Consulting, pmelevate offers a unifying approach with its unique structure, comprising components and solution delivery. The components provide a knowledge base and a set of diagnostic tools that help an organisation to evaluate its current levels of maturity and capability. The solution framework then aids in selection of an appropriate approach to reach the target levels of maturity and capability
The solution framework is facilitated by a three stage approach with its first stage assessing the current P3M maturity level of the organization, the second providing a roadmap to achieve its target maturity level and the final stage involving solution implementation.
Pmelevate as a whole helps provides the right approach that blends the best practices from different frameworks, keeping in view the organizational context, scale and their emerging requirements
GRT's consulting framework, pmelevate , addresses following factors regarding design and implementation of change initiatives to attain strategic objectives of enterprises.
a) Are we investing in the right change initiatives to meet our business goals from portfolio perspective?
b) Are our programs and projects appropriately designed and executed to realize intended benefits?
c) Are we putting in place the right facilitators for consistent PM delivery? These enablers can include deployment of right PM processes and governance structures, PMO and PM skills/ capability enhancement route-maps
d) How do we achieve a higher PM maturity to deliver our change initiatives even better?
The pmelevate framework leverages global and industry best practices in PM, customised to the Client context and addressing their specific requirements.
An overview of the pmelevate model is enclosed herewith.
Pl write to info@grt-consulting.com for further details on how we can assist you.